Frangipani House

Creativity - Mindful Living - Mindful Relationships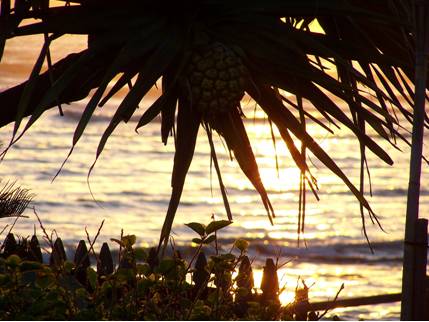 At Frangipani House we offer a range of sessions
for your body, mind and spirit.
We are the original Frangipani House, and over the years we have offer sessions and training in a range of Body-Mind-Spirit Sessions.
At Frangipani House, we offer a compassionate and empowering space for individuals seeking to improve their well-being and find help along life's journey.
Our range of specialised services aims to cater to your unique needs, ensuring you receive the care and attention you deserve.


Our Services

Individual Counselling
Life can present us with various hurdles, leaving us feeling overwhelmed and unsure of how to cope. Our individual counselling sessions are tailored to address your specific concerns and provide a safe environment for self-exploration. Whether you're experiencing anxiety, stress, or struggling with personal growth, we are here to support you on your journey towards healing and self-discovery.
Grief Counselling
Grief is a natural response to loss, and each person's experience is profoundly personal. During times of bereavement or significant life changes, it is essential to have a supportive presence to help you process your emotions and find ways to cope with your grief. Our grief counselling service is designed to provide comfort, understanding, and strategies to navigate the grieving process and honor your emotions.
Relationship Counselling click here:
Healthy and fulfilling relationships require effort, communication, and understanding. Whether you're facing conflicts with your partner, family members, or friends, our relationship counselling sessions can assist in fostering healthier connections. We offer a neutral space to explore patterns, strengthen communication, and work towards building more harmonious and fulfilling relationships.
Relationship counselling and coaching sessions are based on The Gottman Institute's work. Learn the skills to create a fun happy relationship, don't wait till your relationship needs repair, there are some really helpful skills that make a massive difference, not many of us learned them.
Strong relationships are built on a foundation of understanding, trust, and open communication. If you find yourself struggling to connect or facing challenges in your relationships, remember that seeking guidance from a counsellor can be the key to unlocking a deeper and more fulfilling connection.
Inner Child Healing
Unresolved childhood experiences can often affect our adult lives, leading to emotional barriers and limiting beliefs. Inner child healing allows us to revisit and nurture the wounded parts of ourselves, promoting emotional growth and self-compassion. Through gentle exploration and healing practices, we help you reconnect with your inner child to foster a deeper sense of self-awareness and healing.
Hypnotherapy
Harness the power of your subconscious mind through hypnotherapy. Whether you seek relief from anxiety, want to break free from bad habits, or wish to enhance your self-confidence, hypnotherapy can be an effective tool for personal transformation. Our skilled hypnotherapists guide you through a state of deep relaxation, enabling you to access your subconscious and create positive change.
Life Coaching click here:
We look at the various areas of your life together and formulate a plan of moving into a fulfilled life. Everyone needs accountability and support, and not everybody has a good support system. The truth is, big goals take big commitments. Life coaching helps you to dream big, and stretch your horizons and create a vision for your life. Then they help you along the way to achieving those dreams. Life coaching helps you with accountability and support, a mentor to help you along your life's journey.

Mindfulness Training click here:
In our fast-paced and demanding world, mindfulness provides a much-needed respite for the mind and soul. Learn to cultivate mindfulness in your daily life through our mindfulness training sessions. Discover the art of staying present, reducing stress, and enhancing your overall well-being by embracing the power of the present moment.
Why Choose Us?
At Frangipani House, we take a holistic approach to mental and emotional well-being. Our experienced and compassionate team of counsellors is dedicated to empowering you with the tools and insights you need to lead a more fulfilling life. We believe in fostering a non-judgmental and supportive environment, allowing you to explore your emotions freely and without reservation.
With a focus on individualised care, our services are tailored to address your unique needs and challenges. We are committed to walking alongside you on your journey of growth and transformation, providing guidance, encouragement, and unwavering support.
Take the first step towards a more fulfilling life today. Contact us to schedule a consultation and discover how our counselling services can help you find peace, healing, and a deeper understanding of yourself. Remember, you don't have to face life's challenges alone, we are here to support you every step of the way.

To find links to all the pages on this site, visit the Site Menu - click here
In house at The Gold Coast Queensland,
Online sessions Australia Wide.
Call today: 0408 792 747
---

---
<!this is the table at the base of the page>